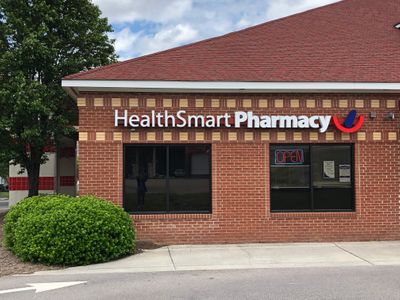 HealthSmart Pharmacy | Benson
Serving the McGee's Crossroads Community
Contact Us
Phone: 919-938-3800
Fax: 919-938-3801
We're Open
Monday-Friday: 9a.m.-7p.m.
Saturday: 9a.m.-1p.m.
Sunday: Closed
About Us
Healthsmart Pharmacy has been serving the community of McGee's Crossroads since 2001. Being a community staple, we've proudly taken on the role of improving McGee's Crossroads's health care by providing fast and personalized service. As a full service pharmacy we offer medication reviews, vitamins and most over the counter needs, including diabetic supplies and a wide variety of immunizations, which include Flu, Pneumonia, Shingles, TDap, Hepatitis B. We are also proud to be a Gold Crown Hallmark Store. This includes cards, Yankee Candle and a variety of gifts. Prescription Refills and Transfers

Home Delivery

Medication Adherence

Medication Therapy Management
Immunizations
Medicare Open Enrollment
Medication Synchronization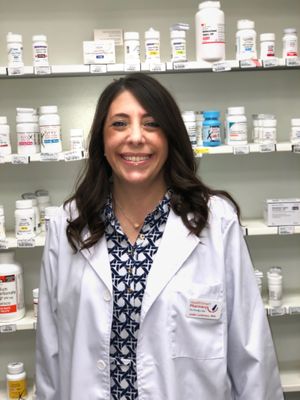 Jodie, RPh
Jodie Lumbrazo, our pharmacist, graduated from the reputable St. John's University in Queens, N.Y. Since opening our pharmacy in 2001, she has remained loyal to the McGees's Crossroads community as your neighborhood pharmacist. Over the years Jodie has created and maintained personal relationships with her patients and has stuck by her main goal to always put their needs first. She plans to be a mainstay in the McGee's community for years to come, and looks forward to serving the community.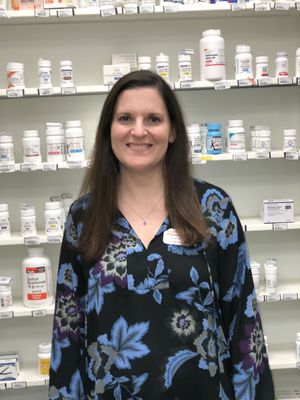 Crystal
Crystal has been a technician with us since we opened the doors over 17 years ago. She genuinely cares about our patients well being and has played a vital role in establishing and maintaining the community family we have grown over the years.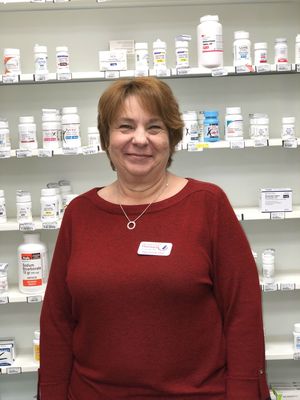 Patti
Patti Connell has also been with us since our inception over 17 years ago. She was a full time technician for years. She has stepped back to a few day a week because we won't let her retire! Our customers look for her when they come in because she too, is a vital part of the community family.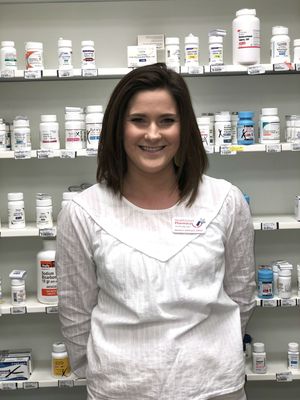 Jessica
Jessica is a certified technician and has been with us over 10 years. She started with us as a 16 year old cashier! She has blossomed into an amazing technician and as always has a smile on her face and a warm welcome. Yet another familiar face for our community family.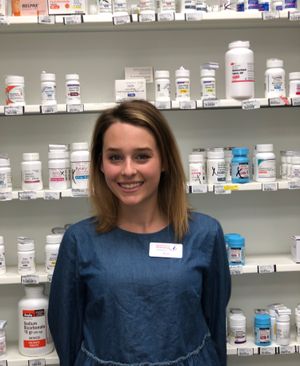 Tricia
Tricia joined our team in the summer of 2018. She is usually the smiling face you see at the drive-thru and the voice answering the phones. She originates from the Mcgee's Crossroads area and her charm has been a lovely addition.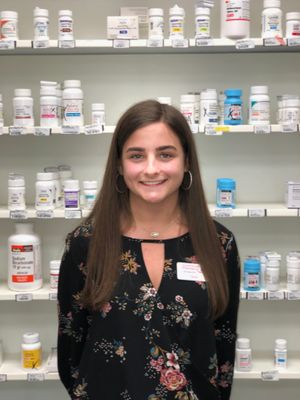 Taylor
Taylor Gower is a student at Cleveland High School and cashiers for us a few days a week. She is a bright young lady and like the rest of our staff, her awesome customer service and smile are ever so present!