HealthSmart Pharmacy | Newton
We're Open
Monday-Friday: 9a.m.-6p.m.
Saturday: 9a.m.-1p.m.
Sunday: Closed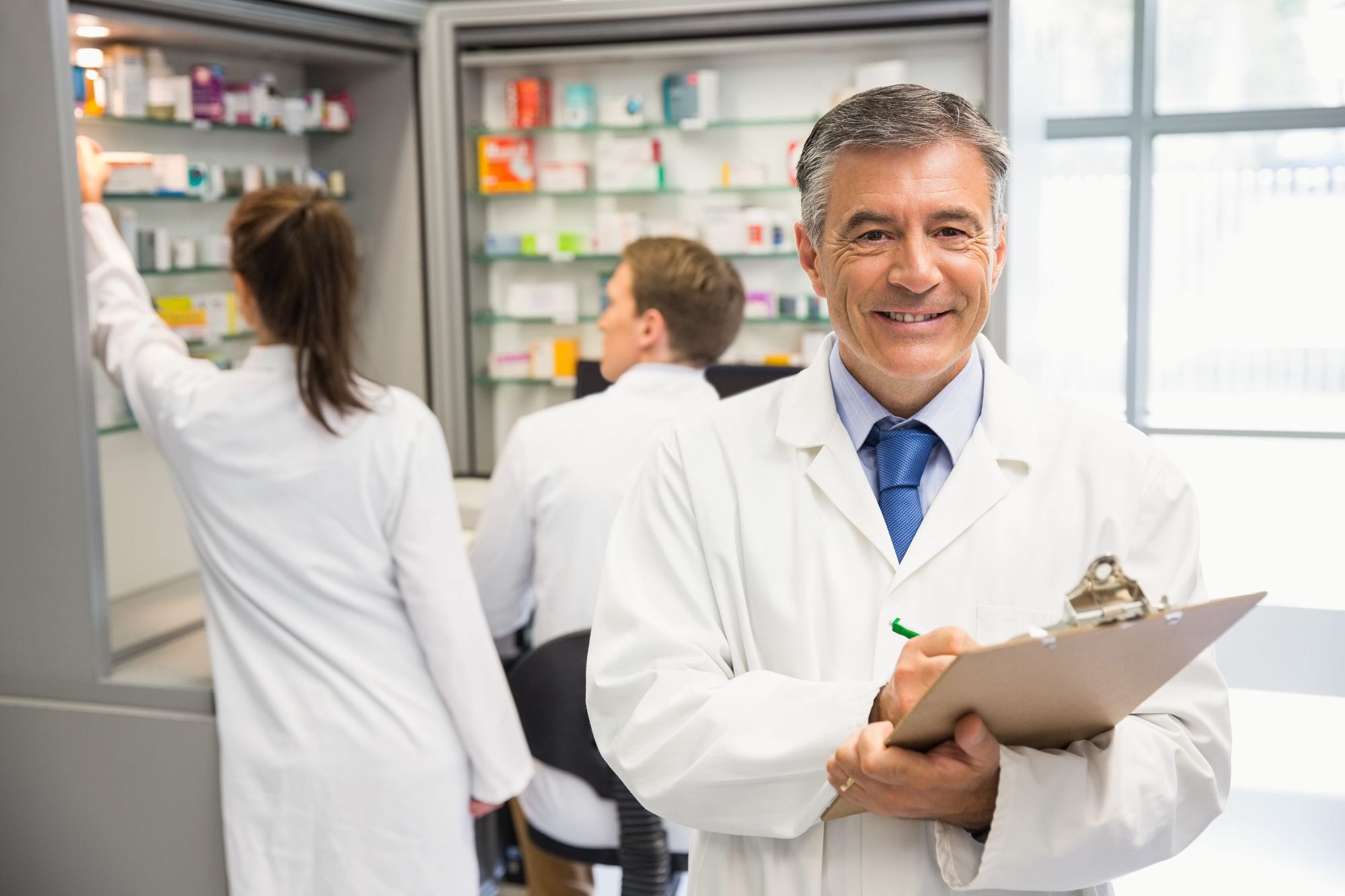 About Us
We have been serving the citizens of Newton since 2000. We are a full service pharmacy that accepts most prescription drug plans. We have an out front section stocked will all your healthcare needs. We carry Leanin Tree cards. We have a section of essential oils and diffusers. We have a Kodak picture machine for all your photo printing needs. We have recently started stocking CBD oil, and have several formulations to choose from.We offer delivery service Monday through Friday and have a convenient drive through window. Come visit us soon! Prescription Refills and Transfers

$1 Home Delivery

Medication Therapy Management
Flu & Strep Testing
Health Screenings
Immunizations
Multi-Dose Packaging
Medication Synchronization Melinda Long Travis
R.Ph.
Melinda Long Travis grew up in Mountain View. She worked in her father's pharmacy when she was young. She now lives in Newton with her husband Jerry, who works at the pharmacy also. They have a daughter, Piper.
Jerry Travis
Jerry Travis grew up in Newton where he lives with his wife Melinda, who works at the pharmacy also. They have a daughter, Piper.
Bruce Teague
R.Ph.
Bruce Teague is a pharmacist from Hickory. He has worked at several pharmacies in the area. He and his wife Melissa enjoy spending time at their mountain cabin.
Alma Rhyne
R.Ph.
Alma Rhyne is a pharmacist from Dallas. She has 3 children and 3 grandchildren. She is very involved with her church family as well.
Ryan Lutz
Ryan Lutz is from Maiden. He is getting ready to start college in the fall. He enjoys spending time with his family at the lake, and with his church youth group.
Aimee Scronce
Aimee Scronce lives in Vale with her husband Jonathon. She enjoys crafting and traveling with her family.
Glenda Hartsoe
Glenda Hartsoe is from Maiden. She has 3 lovely granddaughters and she loves to attend all of their school and sports events.
April Rosenbalm
April Rosenbalm is from Newton. She and her husband Kenneth have one child. She loves participating in the local Ford Mustang enthusiasts club.
Beth Coulter
Beth Coulter is our delivery driver. She is from Newton and always brightens your day with her good humor and positive attitude! She loves to dote on her 4 grandchildren.
Laura Price
Laura Price is from Cherryville. She has a son, Mason and enjoys spending time with family and friends.
Kara Legg
Kara Legg is from Newton, and has 2 sons, Evan and Ryan who are her pride and joy.
Jennie Hudson
Jennie Hudson lives in Conover with her husband Eddie. She has 3 daughters and 1 granddaughter. She enjoys singing and being involved with her church family.